Finally A Video Maker That Creates Videos Automatically Using The Power Of Artificial Intelligence
No more time wasted choosing media or editing videos, just add some text and the AI will do the rest for you!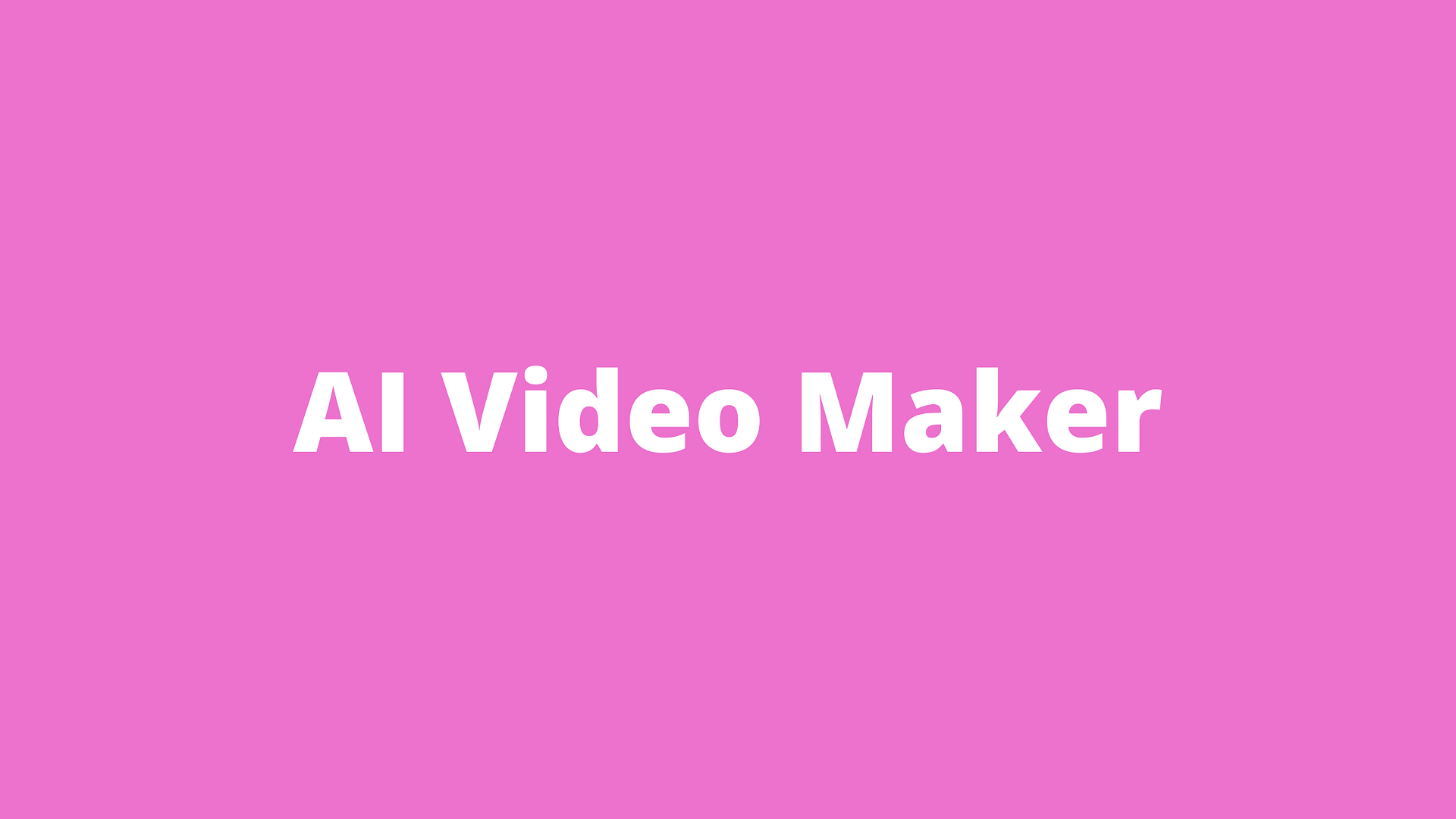 It is a Video Maker that uses the power of Artificial Intelligence to create dynamic talking videos using any text and/or narration as a source.
An Intelligent App
AI video maker is an unique app that creates videos based on written text using the power of Artificial Intelligence. It understand written text. It will conceptualize any text into images. Images that match all the verbs and nouns of your text.
A Full System (Fast)
This AI Video Maker allows you to add your own voice or narration or use text to speech (tts included) it adds subtitles that are in sync with the narration/voice of your text to finally give you a professional dynamic talking video. All that done in minutes (sometimes seconds).
What can I do with AI Video Maker?
Outstanding talking videos.
You Can Create Artificial Intelligence Dynamic Talking Videos. Instead Of You Editing Your Text, Articles, Blog Post, News, Or Any Other Text Source With Images, Adding Voice And Subtitles To It, AI Video Maker Will Do All That For You In Minutes (Sometimes Seconds), Saving You Time And Effort.
In what niches could be used?
Nowadays any niche needs video.
Almost on any niche, because you can use any media source to create your ai videos: News, Articles, Motivational Speeches, Sales Pitches, Stories, E-Commerce and many more.
What can I do with those videos?
Traffic, Branding, Sales.
You can sell them on fiverr, or any other freelancer site. Also you can create your own YouTube channel or Facebook videos and make money from views. You can use them as presentations for your projects or business, and much more.
Yes! If you can copy and paste text and click a couple of buttons using your computer's mouse then you can use AI Video Maker.
How can I use AI Video Maker?
To use AI Video Maker you need at least some text, could be an informative Article, News Article, A Blog Post, A Story, Sales Pitch. Any written text. Then you can choose between adding your own narration or using text to speech (TTS).
Next the app will match the audio from the voice with the text, it will generate subtitles that are in synch with the voice added and then it will match your text with related images. You can add background music (included or use your own), then it will create an AI dynamic video.
What languages are included?
English, Spanish, Italian, Portuguese, German, French
Look at the following videos for reference
This is what you'll get:
You have 2 options, you can get the basic version or you can get the pro version.
What's is the difference between them?
With the basic version you can create AI dynamic videos but you are limited to 10,000 character's credits (a 500 word article is around 2500 characters – around 4 videos), if you want more you can upgrade to the pro version.
With the pro version you can create more AI dynamic videos, you get 50,000 character's credits (a 500 word article is around 2500 characters – around 20 videos) but on this version you have the option to get extra credits any time you want so you can create more videos.
This is what I want you to do:
Now that you know what AI video maker is, and what you can do with it, please choose one of the following options:
What happens after I get it?
You'll get an email with your License Key (Either Basic or PRO) and a link to register and add your password. After that, you can start creating AI Dynamic Videos.